at our Jackson Wyoming Dude Ranch
Our Jackson Wyoming Dude Ranch takes great pride in serving excellent food, whether on a cook-out BBQ, lunch ride or in our main dining room. Dress is always informal and western. We offer a fabulous mix of dude ranch cuisine with a gourmet flare. You will be treated to home-baked breads, desserts and breakfast treats, fresh soups and salads and creative dining choices. Our executive chef, Greg Byus, will tempt you with traditional western BBQ and plated gourmet dinners. Throughout your dude ranch stay we will offer family-style dining, buffet and plated-dinner service. And, after dinner find yourself in our saloon to round out the day. We are happy to work with any food or dietary restrictions. Please notify us in advance.
Gourmet Dining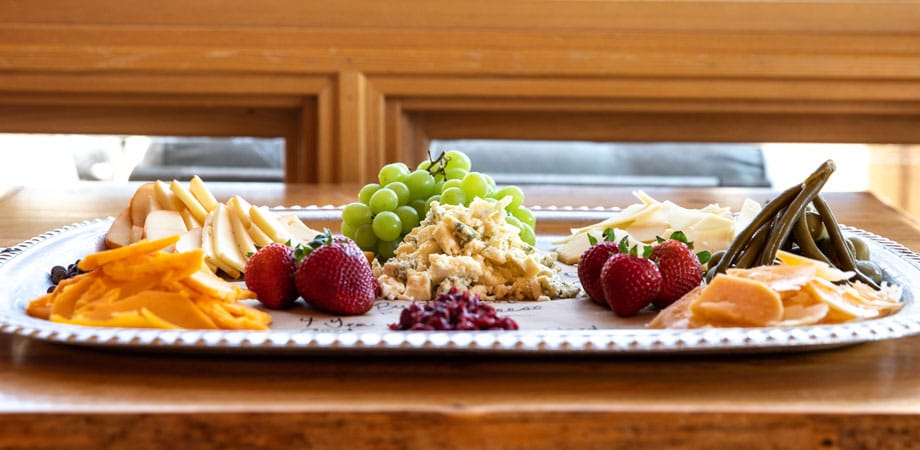 Start your mornings off right with our Red Rock Ranch coffee – locally roasted by Snake River Roasting Co. in Jackson, WY. One evening a week, the kids will have an early dinner and then head back to the barn for some more horse work. Later in the week, they will have a kid cook-out down by the river. At this time, the adults will be served a gourmet dinner complete with wine service! After dinner, relax by a roaring campfire and watch the splendor of an evening under the Wyoming stars. Each trail ride you'll find your saddle pack complete with Kate's Real Food – organic energy bars for an adventure filled day!
Breakfast Ride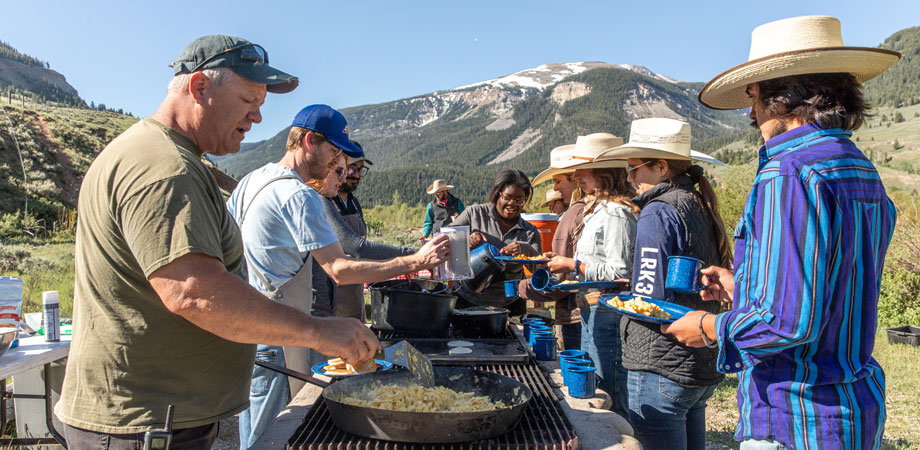 A quick glance at our Sample Menus:
Breakfast: Eggs to Order, Omelet Station, French Toast, Cowboy Pancakes, Breakfast Sausage Links, Hardwood Smoked Bacon, Hash Browns, Homemade Cinnamon Rolls and Pastries.
Lunch: Garden Fresh Salad Bar, Homemade Soups, Club Sandwiches, Build-A-Sandwich Cold Cut Bar, Kid Lunches, Homemade Flat-Bread Pizza and South of the Border Buffet.
BBQs: Smoked Brisket, Grilled Chickens, Marinated Flank Steak (Fajitas), Smoked Salmon, Family Style Potato Salads and Cole Slaw, Fresh Grilled Vegetables, Honey Cornbread and Homemade Peach Pie.
Family-Style Dinner: Grilled Steak Platters; Roasted Chicken, Prime Rib, Fresh Pasta, Lemon Dill Halibut, Fresh Vegetables and Homemade Ice Cream.
Plated Dinner: Stuffed Pork Chops, Rack of Lamb, Seared Duck, Buffalo Tenderloin, Rack of Venison, Grilled Trout, Homemade Bread, Local Fresh Peaches and Cheeses and Mixed Berry Crème Brulé.
Western BBQ Night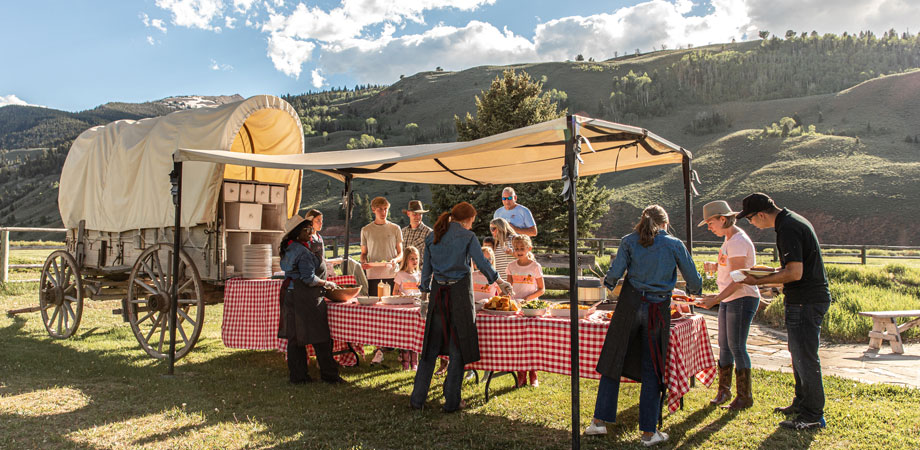 A quick glance at our Saloon:
Find yourself in the saloon after a long day riding or hiking the trails. Gather with your family for a few libations and lively games. From signature cocktails to local craft brews, we'll have something for you to enjoy.
Bar Appetizers: Locally Inspired Charcuterie Board, Wood-Grilled Flat Bread Pizza, Stuffed Pastries, Fruit and Cheese platter, Tortilla Chip and Fire Roasted Salsa, Fresh Vegetable Dips and Gulf Coast Shrimp Cocktail.
Wine & Bubbly: Our cellar includes a wide range of wines, including selections from France, Napa Valley, and New Zealand. With advance notice, we can also order specific wines of your choice.
Brews & Cocktails: Local craft brews from Snake River Brewery and Grand Teton Brewing, vodka from Jackson Hole Stillworks Highwater, and whiskeys are always from Wyoming Whiskey.
Try our signature cocktail, the Spicy Ranch Mule, on your next visit!
Evening at the Saloon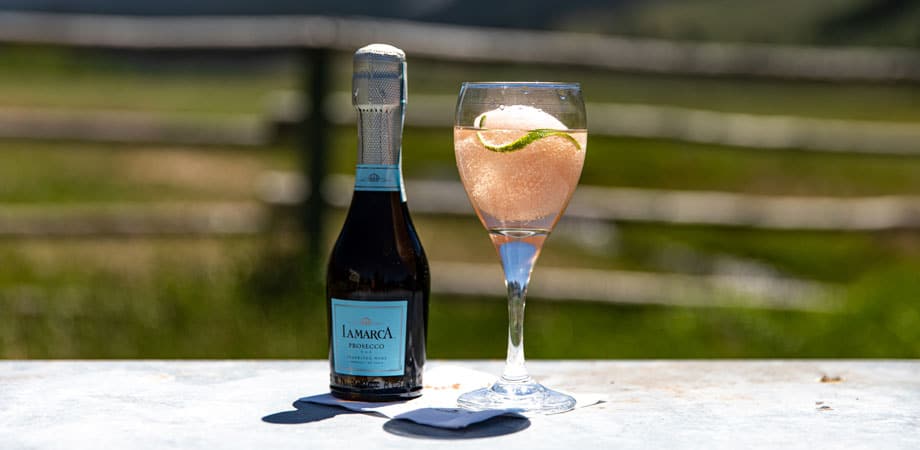 ---
Phone: (307) 733-6288, email: [email protected], or BOOK ONLINE!